What's In It For You With DeskXpand Customer Support Software

A tailor-made customer support platform to optimize your everyday support processes while enabling you to achieve your objectives!

Unified Ticket Interface

Your customers expect you to be available everywhere! Emails and contact forms, as well as social media channels.Bring all your support channels together, in a centralized place.

Automated Ticket Management

Automate actions like ticket categorization, routing, assigning, and such for faster ticket resolutions. It not only makes your customers happy but also increases the team's productivity.

Powerful Self-Service

40% of consumers prefer self-service over human interaction. Let your customers find instant answers to simple queries with a comprehensive and intuitive knowledge base.

Integrated Chat Solution

Customers are 2.3 times more likely to stick to your brand if you are responsive. Get flexibility to have conversations with customers ANYTIME with the integrated chat widget.

No-Code Support Portal

Modern-day customers like to have access to all the useful information at their fingertips. Build a custom portal more like a mini website tailored as required.
Discover more about DeskXpand with our support genie!
Know how DeskXpand works with your business to deliver 5-star customer support.
DeskXpand Customer Support Software is for ALL Types of Industries
We help businesses with customer support operations. That's it. The industry, the company size, doesn't matter!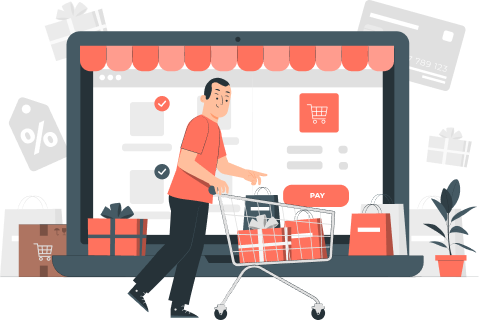 Surviving the competition is no less than a battle. One poor experience, and you lose a customer to your competitor. With customer support software, you can manage typical queries like price and refund issues, installation requests, 'how to use' questions smoothly. From a unified space, get access to all support tickets with DeskXpand!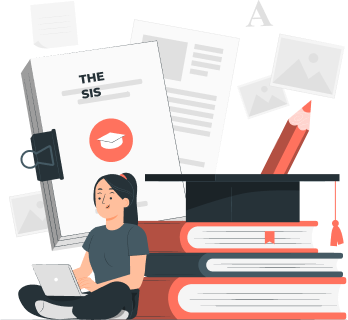 Support in education is all about how well organizations can provide easy access to all the information. Institution details, admission process, syllabus, and such – gives students seamless experience with a support portal. They can find knowledge base articles, or communicate directly to the admin department if need be.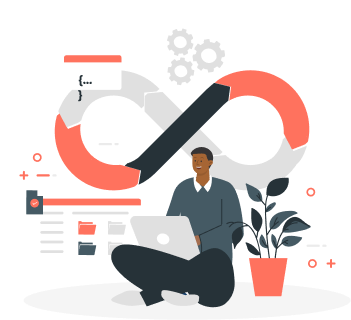 One of the biggest challenges for IT services is getting numerous requests from different channels. Sorting through the requests manually results in long resolution times. DeskXpand customer support software is built to make the entire support process a lot smoother!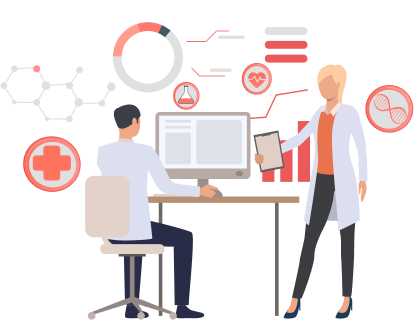 Dealing with a lot of patients as well as staff members, on a daily basis, can be overwhelming without a proper support tool in place. DeskXpand helps you remove workflow inefficiencies to deliver faster, and more personalized support. From patient requests to insurance claims to internal communications, enhance healthcare support with DeskXpand.
Unify Requests from All Channels.
Reduce Friction in Communication.
Get a bird's eye view on each and every interaction. One software that can handle conversations on various channels – that's what DeskXpand is!
With DeskXpand, integrate different support channels like email, contact forms, social media platforms, and such in minutes!

Engage with customers on channels of their choice. The unified dashboard lets you centralize all your support channels.

Do not worry about siloed conversations. All communications between your customers and agents happen in a continuous process.

Having all channels in one place enables agents to put in their best work. They understand a customers' journey, get the context, and deliver a more personalized experience!
Benefit By Automating Ticket Workflow.
Work Better & Smarter.
Support isn't easy to get right. Definitely not with an increasing number of queries. We are here to empower you by optimizing customer support ticketing system workflow.
You don't need to manually sort tickets. Set rules on ticket priority, as well as time triggers. These rules run on every incoming query and perform actions on pre-set parameters.

Ensure that each ticket is assigned to a relevant agent based on their skills and experience. Based on the set rules, assign tickets to the right and/or group.

Send automated notifications to both agents and users to share updates on a ticket. DeskXpand enables you to use email templates for ticket acknowledgement, ticket assignment, resolution, etc.

Ultimately, build a more streamlined and standardized ticket workflow. This helps agents to do their jobs in a much more effective way.
Create a Knowledge Base In Minutes.
Propel Self-Service.
Building knowledge base articles is a time consuming process. DeskXpand customer support software helps companies make the whole process effortless, and here's how.
Benefit from a well-structured and intuitive knowledge base. Use article categories, folders, and tags to organize your knowledge base.

Create articles in a hassle-free way using ready templates for different types of articles. Based on your needs, modify the content using the in-built text editor.

Manage knowledge base content for customers, employees, and multiple brands & products under your organization from one place.

Collaborate for feedback and approvals. Additionally, get insights on the number of views for each article, what articles have more ratings, and such.
Enable Help Widget & Live Chat.
Provide Support in Real-time.
Both live chat and widget have the power to help you be more accessible, reduce support volume while increasing customer engagement. Here's what you can do with DeskXpand customer support management software.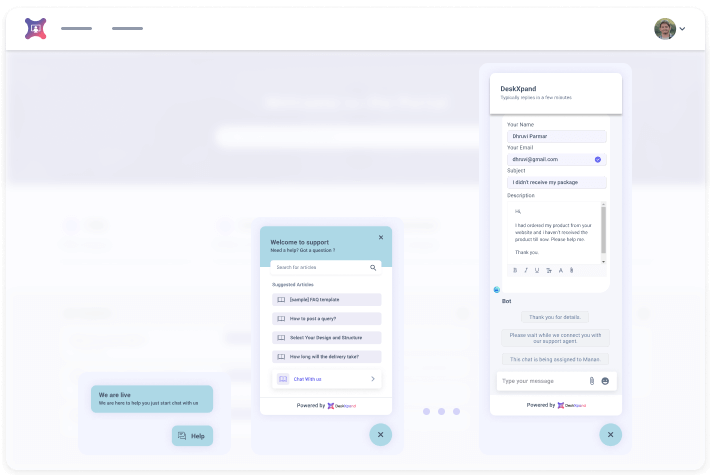 Provide instant help on your website using the help widget. Your customers can use the widget to search for knowledge base articles, and thus self-help without talking with an agent.

For queries that require support agents' immediate attention, your customers can start a chat using the live chat feature. This gives them instant gratification!

In instances of break or non-working hours, give customers an option to contact you. Embed a contact form with custom fields to the widget.

Fully customize the appearance of the help widget and live chat, as per your brand identity. Set custom color for text, links, buttons, header, and such.
Truly Delight Customers.
Launch A Custom & Secure Portal.
Maximize your availability by enabling customers to communicate conveniently with you. Use DeskXpand customer support system to build a custom portal for customers, prospects, and partners.
Free yourself from the hassle of traditional development. Launch a portal without writing a single line of code.

Customize the portal to match it to your brand identity. Modify the theme, logo, color, style, and such.

Create a centralized hub for all information. FAQs, company news, product updates, guides – customers can access everything from here.

Provide your customers with an easy way to add, manage, and track their support queries using the portal.
Try DeskXpand Today!
Ready-to-run interface, no credit card required, with a simple setup! Yes, it is that easy to start your trial with us!
I like the ease of using the DeskXpand and the social media integration. And the feedback feature that the dashboard could integrate into the website is excellent.
-Tristen
Xander LLC,
Elly
Lazecca Fashion,
Great app and fast support team.
Tristen
Xander LLC,
I like the ease of using the DeskXpand and the social media integration. And the feedback feature that the dashboard could integrate into the website is excellent.
I needed a lot of support when integrating the DX portal. We loved how the team solved it just like their own product and supported us a lot!