Case Study:

Learn How DX Helped Michelle to Reduce Internal Business Costs and Improve Employee's Productivity by 23%.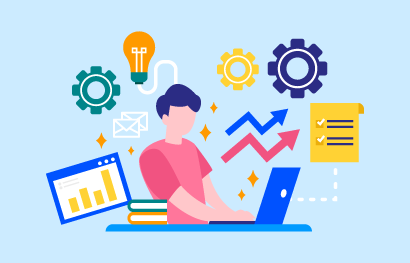 Overview
Michelle runs an online service marketplace. She's been running it for a year now. Her business includes providing home services in multiple categories like home cleaning, artworks, furniture supplies, etc. She came to DeskXpand, to find out more about the self-service portal.
She wanted to know everything about how she can implement support software in her business and how it would work for her. Her specific goal was to standardize and reduce a cost vs. resolution ratio for all her business queries. DeskXpand turned these requirements into opportunities and helped her overcome all the challenges.
Facts:
43% increase in Self-service help center views
23% productivity increase in support employees
Get in Touch
The Problem
Michelle is concerned about the cost spent per query resolution. She manages the communications via calls, emails, and sheets. Sometimes, she misses serving a timely response to the customers which eventually makes it harder for her to retain those customers. She also finds herself in a puddle of repetitive questions. This keeps her away from solving real issues and important problems. Hence, she was a bit upset and was looking to solve this. But, this was all before she turned to us and chose DX as a self-service portal solution.
How DeskXpand Helped Her Tackle This Situation?
Unlike others, We at DX prefer to talk first, to understand the concerns and suggest how DeskXpand can fit into the work.
DeskXpand's customer self-service helped Michelle solve her problem. By bringing together a comprehensive knowledge base she was able to empower her clients to seek answers by themselves. A self-service portal reduced her overall work pertaining to customer queries and support. This enables her to serve solutions at lightning speed and boost customer satisfaction
The primary objective of the knowledge base was its site-wide visibility. The main benefit was that her visitors were able to access answers to their queries around the clock from all locations. We placed an easy-to-see widget on all pages of her business website. This widget redirects all the customers to an online library filled with answers to every problem. This way, customers were able to access the knowledge base easily regardless of whatever page they're on.
With our advanced categorization features, she was able to group all the potential FAQs into various categories and subcategories. This helped her maintain a smooth flow of information. Lastly, she made sure that all the inter-links worked fine, and customers got redirected to relevant solutions. By triggering the right prompts on her website, Michelle was able to save a tremendous amount of time.
43% Increase in Self-Service Help Center Views and 23% Increase in Staff Productivity
After implementing DeskXpand, Michelle noticed a shift towards online self-service FAQs rather than queries in calls/emails. She noticed an increase in the help center views by 43% in just 3 months. Michelle is quite optimistic about the increase in the shift.
Now, with the help of an organized solution, Michelle and her team can tackle more tickets in a day. This has also increased the support team productivity by 23% in the past quarter. Finally, Michelle was able to standardize and reduce the cost vs query resolution ratio.
Leverage the power of DX
Like Michell, you also can make your customers available with self-service portals. Self-service portals not only help you serve your customers better but it largely affects your team's productivity and takes off the burden of repetitive questions from their shoulders. This way they can focus on issues that matter and are worth solving! So, what are you waiting for? Connect with the DX team today!
Get in Touch with Us
First call is on us!