Case Study:

Find Out How John Was Able to Satisfy More Than 80% of His Customers with The Help of Omnichannel HelpDesk.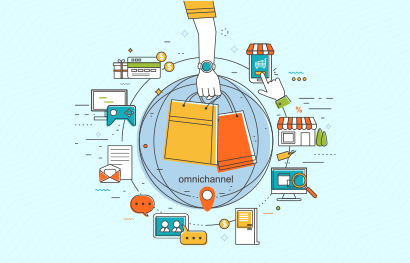 Overview
John is a customer support manager at an electronics giant. His company markets a broad range of hands-free solutions for mobile phones, contact centers, offices, and unified communications. Their award-winning product range includes the world's best-selling Bluetooth, corded and wireless headsets. John's overall goal was to optimize and unify its customer support channels. Before reaching out to us, his team used emails and calls as the medium of communication for customer support. John wanted a unified solution for these channels to consolidate all the data and monitor all the support work from a single interface. His team also faced problems like longer response time, difficulties serving personalized experience, and difficulty transitioning from one channel to another.
Facts:
More than 80% positive feedback was received post support.
Jonathan observed a decline of 35% in the customer queries received through calls in the last quarter.
Get in Touch
Challenges
John's company operates across multiple regions and systems, with requests streaming through various channels. They seek to be where their customers are – so over time, they needed a broader channel mix covering phone, web-form, chat, and self-service.
His team usually finds themselves in a puddle of unattended requests due to dispersed data. They did not have a system to decide the priority of their support tickets and also faced a lot of data mismanagement. Besides this, whenever their customer wanted to switch from one channel to another, their agents would ask them to start over from another channel. They also faced a lot of repetitive queries.
Goal
When he came to DeskXpand, we closely monitored his problem and found the root cause to be the lack of a unified and connected system. A robust omnichannel helpdesk was required to organize and support customers, seamlessly connecting with the entire ecosystem and send/receive data between multiple applications.
Implementation
Our omnichannel solution brought much relaxation to John's team. Through the DeskXpand helpdesk, he was able to consolidate all the channels into a single interface. Now John can monitor all the channels from a unified dashboard. His customers can use multiple channels for communication. But on the customer agent's end, all his queries from various channels get streamlined into tickets. The priority of the tickets is assigned as per their service level agreement rules. Agents can no longer cherry-pick the tickets.
John's agents were unburdened and relieved after the implementation of the self-service channel. By implementing a comprehensive knowledge base, John's customers can now find answers to their queries without contacting the agents. This way, his agents no longer have to answer the same question again and again.
Agents could swiftly transition from one medium to another if need be. If a customer faces any issue on one channel, the agents could direct them to switch to any other channel without having to start over. Agents also now have easy access to all the data with them. They can analyze this data and find how a customer would want support. And then cater to exactly those specific needs. This enabled John and his team to serve personalized support experiences.
After the resolution needs are met, a feedback form is sent to the customer to rate their overall experience.
Result
John talks about how DeskXpand provided a true omnichannel experience to their customers. "We predominantly use DeskXpand for post-sales support for our products. DeskXpand provided us a true omnichannel experience for our customers while still recognizing the customer across all channels. This helped us advance both customer experience as well as improved efficiency in our support function.", he says.
After adopting DeskXpand, John was able to increase the customer retention rate of the company. With the help of a consolidated data approach, his company could cater to the customers faster, in a personalized manner, and bring the resolution rate higher by 5 times. His team also received 80%-plus positive feedback on overall support. No queries go unnoticed now.
Empower Your Support with Omnichannel Helpdesk
Like John, you also can expand and amplify success to customer support and retention on multiple channels. Connect with the DX team today!
Get in Touch with Us
First call is on us!