Empower Your Support Agents
Leverage ticketing system templates to empower agents to create tickets with more relevance, reduce the turnaround time, and improve agent performance.
Create Ticket Templates
DeskXpand lets you create ticket templates where the admin can create templates by pre-filling information like subject, description, and ticket properties. Support executives can use this template to quickly create tickets or send emails by filling up new ticket forms.
Shared Templates
DeskXpand IT ticket template enables you to have shared access to the templates. This ensures that the rights and permissions stay maintained, and the groups can only see the templates that are relevant to them. Besides this, your agents can also keep any template private to them for future use.
Apply it with ease
Your agents will not have to fill up all the details and type the description of the ticket email every time they're on a call with customers. They can simply apply a template, create a ticket/email and move on to the next call.
Save Time, Save Cost
Providing ready-to-use templates to your agents will help them efficiently resolve customer requests. More efficiency means lesser resolution time which furthers saving a large amount of support cost.
Empower Agents
All customer requests are unique, so your support team needs to take a personalized approach to resolve customer queries. Ticketing system templates empower agents to serve a personalized experience with all the data and information at their fingertips.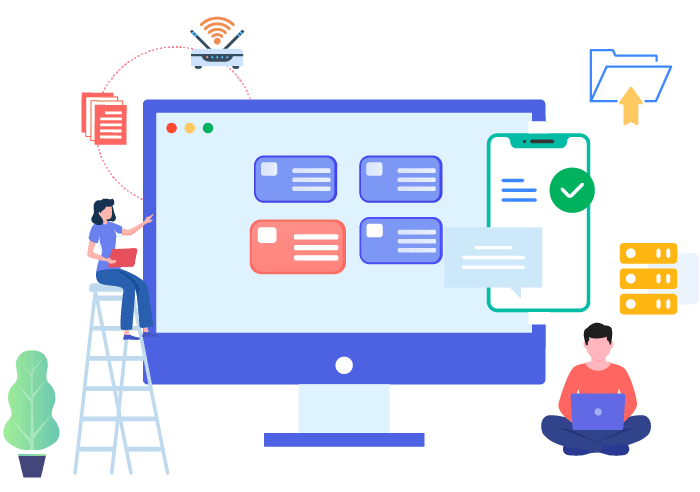 Elly
Lazecca Fashion,
Great app and fast support team.
Tristen
Xander LLC,
I like the ease of using the DeskXpand and the social media integration. And the feedback feature that the dashboard could integrate into the website is excellent.
I needed a lot of support when integrating the DX portal. We loved how the team solved it just like their own product and supported us a lot!