Security, On All Fronts
DeskXpand takes security very seriously, which means every customer can rest easily–including our own. We use a combination of security features and undergo comprehensive audits of our systems to ensure that data is always protected.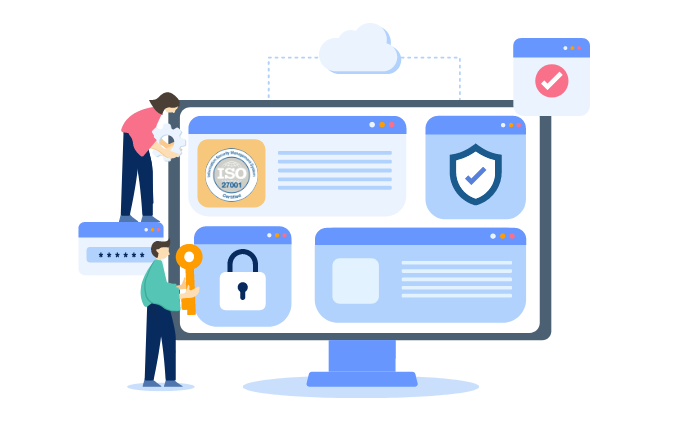 ISO 27001 Certified

We are committed to ensuring the security of our customers' data. As IT and computing professionals, we are aware of the issues caused by poor online security systems. This is why we have a stringent commitment to ensure that our customers are fully protected by the latest online threats. A crucial part of our security and protection includes ISO27001 certification. The ISO27001 certification is an internationally recognized standard that pinpoints an awareness of management responsibility, continual improvement, and preventative actions.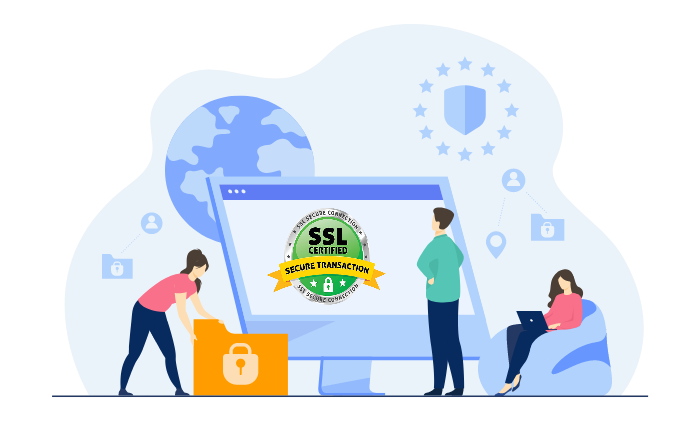 Secure Transmissions with SSL Certificates

DeskXpand upholds higher standards of data security for your customer's personal data. Any data transmitted into and from the DeskXpand platform is encrypted over the wire in line with industry best practices. Suppose you need to transmit confidential information, including personal data, i.e., names, addresses, phone numbers, or authentication information (like login credentials). In that case, DeskXpand ensures security by employing SSL encryption between each component of the communications path.
Secure Data Centers

DeskXpand data centers have a controlled perimeter with restricted and controlled physical access, multifactor authentication, intrusion detection system, etc. We are known to provide fully secure and standard hosting services.

Your customer data is completely secure on our servers at our data centers. We leverage components like secure server, encryption solutions etc to protect customer data. We constantly regulate the security of data centers by performing security reviews, audits, etc.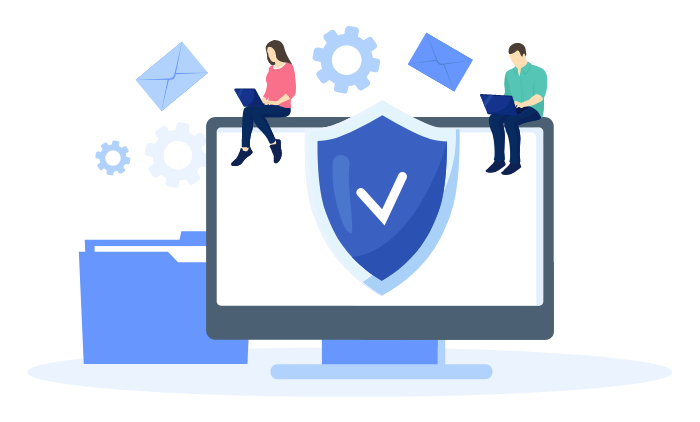 Session-Based Security

DeskXpand practices session-based security, which in turn decreases the possibility of data theft and session hijacking. When a user tries to log in to your helpdesk with their login credentials, our server will verify the user with the given credentials and create a session with a unique session ID. Our session security parameters also let the account admin auto log out an agent in case of inactivity for a specified amount of time.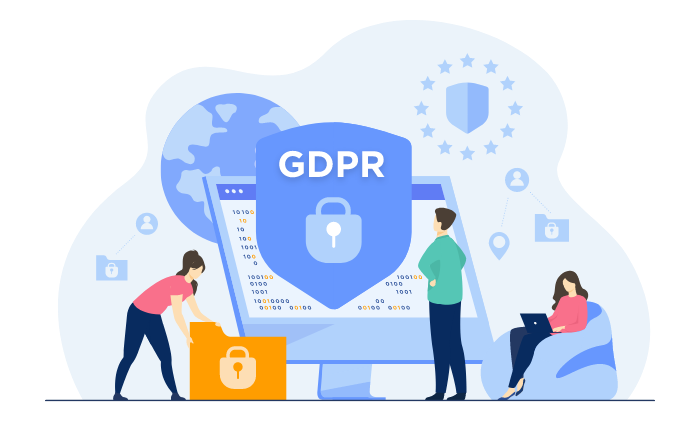 GDPR Compliance

In any situation where the use of one of these sub-service organizations could potentially impact the security of DeskXpand, we take appropriate steps to mitigate the risks. This includes establishing agreements and ensuring that they are compliant with the norms, such as GDPR.

It goes without saying that while supporting your customers, it is important to keep sensitive data secure. At DeskXpand, we have always understood our users' right to data privacy and collection. After the introduction of the GDPR (an EU-wide privacy and data protection law), we have strengthened our privacy settings further and made our practices compliant with the law. The data collection in DeskXpand is consent-driven, and the data management is based on the opt-in or opt-out model.
Help Desk Data Security is Perfect for
We help companies with customer support operations. That's it. The industry, the company size; doesn't matter!
Sales

It enables a smooth communication with customers. Combines all the customer queries in a single interface from email, chats, social media, etc.

Support

Enables instant, advanced, and accurate customer support that amplify the number of happy customers.

Marketing

Helps manage internal campaign tasks, cross rteam communication, ticket management for incoming queries.
HR

It tracks, manages, and lets you respond to employee inquiries, issues, and questions from a helpdesk for seamless internal communication.

Operations

Makes customer query management, project & task management, cross team communications easy with a help desk portal.

IT

Enables fast query escalation by converting IT queries into tickets from any channels for improve IT support internally and externally.
Frequently Asked Questions
Why do you need to secure your help desk?

What measures can be taken to secure your help desk?

Where is the data stored and is it secure?
Why do you need to secure your help desk?
You need to prioritize data security when it comes to help desk, as it stores all the sensitive information of the customers and of all those who access it on a regular basis. Your data could be anything such as (names, addresses, phone numbers, etc.).  The absence of security can put all this crucial data at risk and can have a negative impact on your brand's reputation as well. Hence, having robust security is a must to make sure that all the data is safe and sound.
What measures can be taken to secure your help desk?
We being an IT and computing professionals ourselves can totally empathize with the fact that poor online security can cause a lot of problems.
As data breaches are increasing day by day, poor online security would not be able to prevent your data. You need to make sure that top-notch security is implemented to prevent the data from getting into the hands of hackers.
Here are the measures that can be taken to secure your help desk:
Restrict physical access by securing the data centers.
Enhance cybersecurity with the help of multifactor authentication.
Implement both antivirus software and firewalls to keep your data safe.
Secure the transmission of the data with SSL certificates.
Carry out audits and security reviews to check the security of the data centers.
Provide role-based permission to the executives and limit the number of access.
Using session-based security can lower the possibility of data theft.
Where is the data stored and is it secure?
The data of all the customers is stored on our servers at our data centers that have restricted physical access. All this crucial data is secured by implementing multifactor authentication, intrusion detection, firewalls, etc. In case any data (names, addresses, phone numbers, login credentials, etc.) needs to be transmitted into or from the help desk, SSL encryption ensures that all the data is protected.
Discover More
Choose the right tech partners for your business. Deliver a completely secure customer experience across all support channels with the help of DeskXpand. We are ISO27001 certified helpdesk development experts with 15+ years of industry experience.
I like the ease of using the DeskXpand and the social media integration. And the feedback feature that the dashboard could integrate into the website is excellent.
-Tristen
Xander LLC,
Elly
Lazecca Fashion,
Great app and fast support team.
Tristen
Xander LLC,
I like the ease of using the DeskXpand and the social media integration. And the feedback feature that the dashboard could integrate into the website is excellent.
I needed a lot of support when integrating the DX portal. We loved how the team solved it just like their own product and supported us a lot!