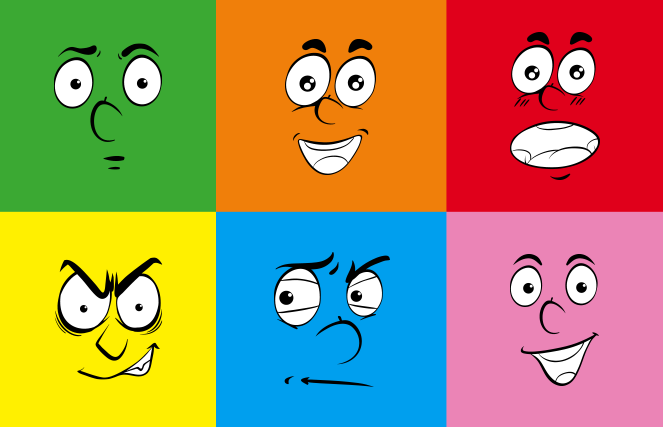 Customer Support
4 Types of Customers from Support Perspective (Each Crazier Than the Other 🤪)
To deliver exceptional support, a one-size-fits-all-users approach doesn't help. Here's how you can take the first step in understanding types of costumes.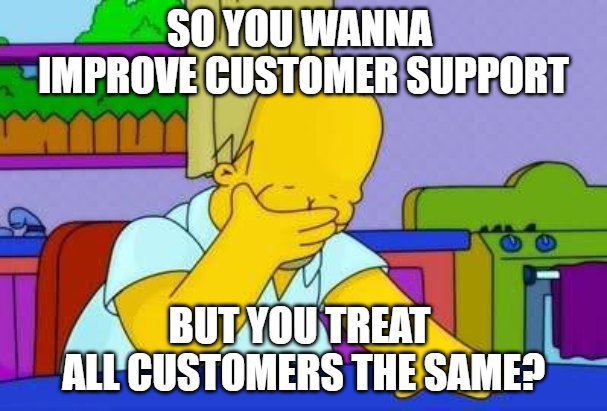 If you ever look at your customer support interactions and wonder why there are a few loopholes, then maybe you need to go back to square one – your customers.
I am going to take some liberty in being a little philosophical by saying 'every person is unique'. Pardon me, but this holds highly true for any business.
You can not solve customer grievances, and improve CX with a one-size fits all approach. ❌
Imagine sending the same old message with a robotic tone to a furious customer who just found a dead worm in a meal they got from you. Good luck with that!
Every customer dealing with you is different and so are their problems and expectations from your brand. Understanding different types of customers and their requirements is the key to delivering great customer support.
In this post, we will talk about 4 different types of customers that support agents encounter on a daily basis. Here's an overview of the major types of customers.
New customers and their unending series of questions
Impatient customers who just won't let you breathe
Aggressive customers and their erupting volcano of dissatisfaction
Know-it-all customers with an air of superiority
1. New customers and their unending series of questions
Customers who have just purchased your product or made the first interaction with you are always going to have tons of questions as to how things work.
For instance, if you are a B2B software company, new users would want to know how they can configure your product or create their profile or connect other tools.
On the other hand, if you are a B2C eCommerce brand, your customers might have questions about how they can log in, or what if they want to use a discount code.
Support agent's job is to try to retain new customers
For a new customer to find success with your product, it is crucial that you help them with any doubts they have.
You need to make them feel that your brand cares about their needs, and your support team is always available.
That's the easiest thing you can do to build trust and retain your customers. Why is it so important?
65% of a company's business comes from existing customers! And, there's hardly any debate on how difficult and costly it is to acquire a new customer than retaining new one, isn't it?
How to deal with new customers
A great onboarding experience sets the stage for long lasting relationships with new customers. Here's how you do it right.
Delight customers by giving instant answers. Consider having a knowledge base where customers can find answers to common queries instantly. It can be videos, FAQs, tutorials, etc.
Enable users to reach out to you on multiple channels be it emails, forms, or widgets.
2. Impatient customers who just won't let you breathe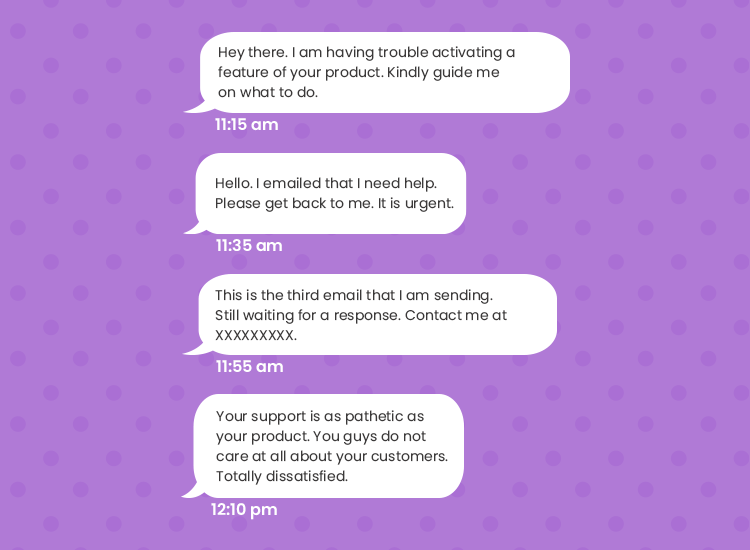 Impatient customers want what they want and they want it now.
Earlier customers were fine in getting back an email within 24 hours. But today, they expect you to give a response as quickly as possible.
Fast response time is the most important attribute of customer experience. It is key to deliver not just an exceptional CX but also helps drive revenue and build brand loyalty.
According to 60% of customers, immediate response time is 10 minutes or less. To deal with impatient customers and even otherwise for good support, consider improving your average response rate.
Ways to reduce support response time
Utilize canned responses to reply swiftly. Canned responses are pre-formatted replies that you can create using a help desk software. They reduce response time, and also enable you to craft personalized messages.
Categorize tickets based on urgency, and complexity of the issue. A help desk software comes with various automation functionalities that can help you streamline ticketing, as well as in setting ticket priorities.
Live chat support is another effective way to understand and solve customer queries in real time. It also gives you an added advantage by being more conversational.
Handpicked related content: A guide on ticketing system workflow and how to optimize it
3. Aggressive customers and their erupting volcano of dissatisfaction
Out of all types of customers, angry customers are the most challenging to handle. They swear, scream, want to talk with the manager, vent on Twitter – do everything but to listen to your side.
What makes customers angry?
Having to explain their problem multiple times
Being put on hold
Being transferred from one agent to another
Getting incorrect information from an agent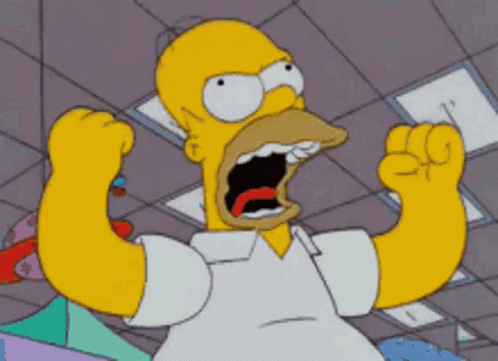 Most of the time, what your customers really want is a smooth experience. And when you fail to deliver it, they feel frustrated and dissatisfied.
Prioritize on customer experience to avoid customer frustration
You need to have active listening skills, and empathy to understand exactly what the issue is.
Be patient when having a conversation with customers who are angry. Try getting the right information from them. Tell them that you understand their concern.
However, this is just a part of customer support. You need to be more proactive in enhancing the overall experience.
Identify areas that need improvement. Is there a gap in information? Or is the ticket resolution time too slow? Evaluate all customer support touchpoints to see where you need to improve.
A full-fledged help desk software takes the chaos out of customer support and helps you deliver a more streamlined experience.
DeskXpand help desk software comes with a variety of features including self-service knowledge base, automated ticket routing, canned responses, omnichannel ticketing, shared inbox, and a lot more.
You can ensure quick response, enable inter-team collaboration, automate manual processes – all with one powerful help desk.
Get a detailed understanding of how DeskXpand can benefit your business by taking a 14 day free trial. Click the link below to get started!
4. Know-it-all customers with an air of superiority
Every once in a while you will encounter customers who assume they are highly knowledgeable. These kinds of customers believe that they know all about how a particular thing works.
Such customers also tend to brag about their position or power : 'Do you know who I am?, every time they have a conversation.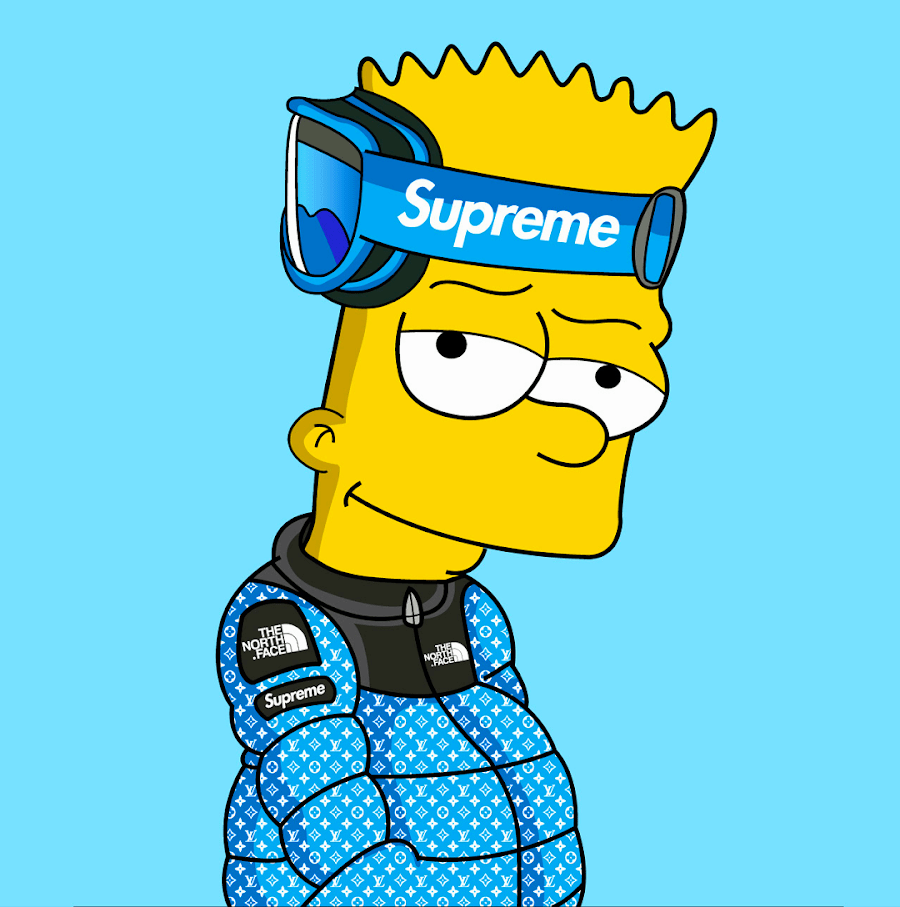 Sometimes this attitude can just be a gambit intended to make your business look inferior.
The way you deal with such customers is crucial. Because, they are easily turned into angry customers. Consider giving them good attention, and put your argument forward with solid facts and information.
A knowledge base, for example, can be handy. It helps establish more authority and in case of any confusion, you can clear it right away.
Secondly, always watch the tone of text that you send when dealing with such customers. It should sound respectful while still imparting the exact information about your business or product.
Tackling all Customer Types with DeskXpand
At the end of the day, what every customer needs is quick replies, personalized approach, support at multiple channels, etc.
With DeskXpand help desk software, you can fulfill the requirements of your customers by delivering faster customer support. It acts as a single point of contact for all your support related communication.
This ultimately enables you to provide faster support, streamline workflows, and enhance productivity of your support team.
To explore in detail all the features of our help desk software, claim your free trial right away!
Latest stories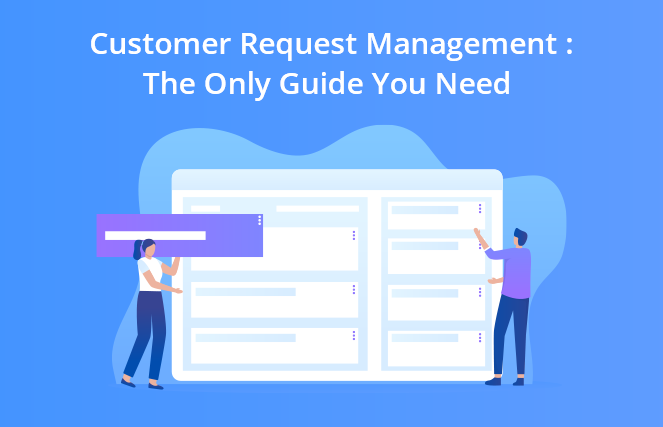 Everything you need to know about customer request management consolidated in one place! Find out the need, benefits, and strategies to build the most effective customer support.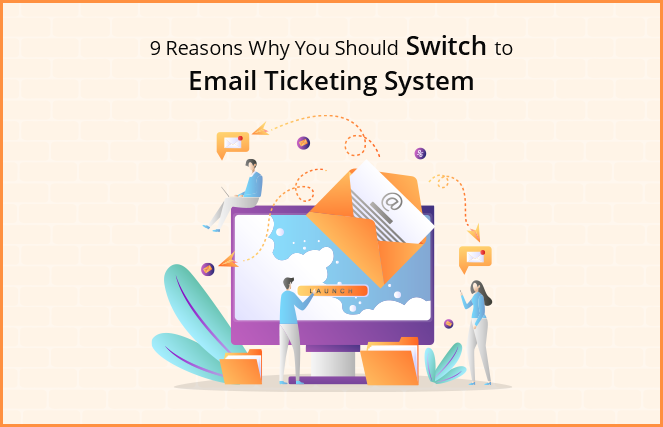 It is time to move to a suitable (and lucrative) form of email support. Read nine extensive advantages of the email helpdesk and why you need to switch to it today!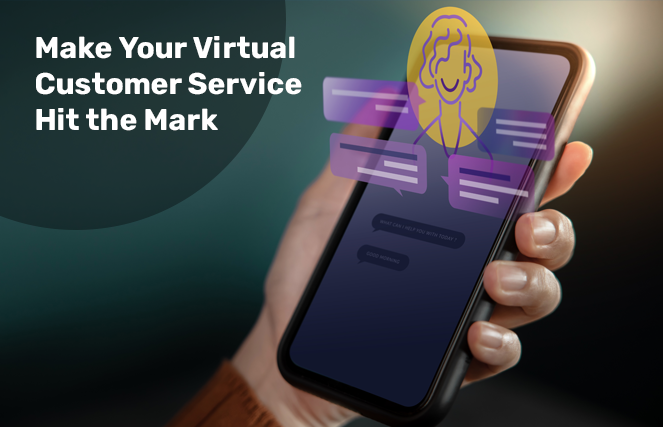 Packed with the latest tips and trends, this article cuts through the hype to present the key trends that will shape the businesses of the future.